About us, our studios and our service
The first and most important thing you need to know about David is that he just loves photographing people!
He understands that the idea of having a photograph taken fills most people with dread, so he does everything he can to make it an enjoyable experience.
Whether they be adults, children, babies…even teenagers and dogs (!), David's warm, laid back manner, gregarious nature and relaxed self assuredness seems to result in people loving to be around him…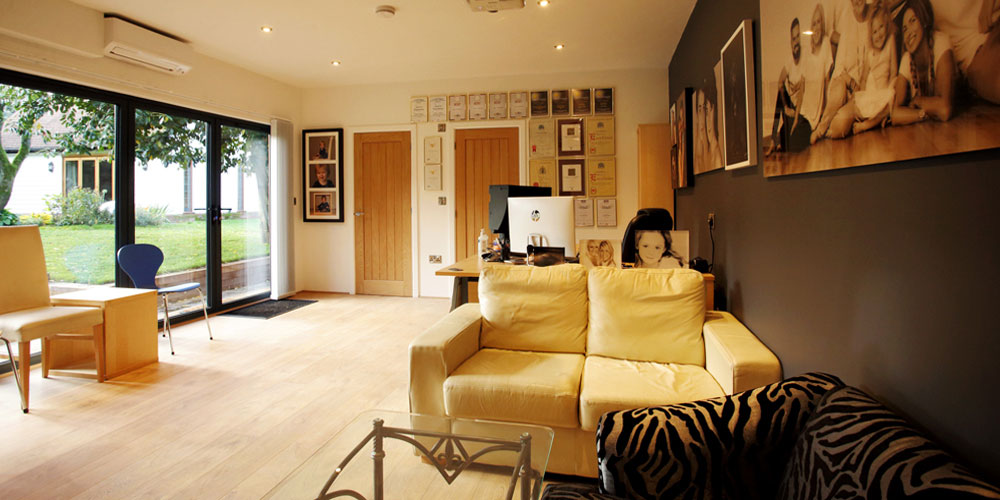 David P MacDonald Photography was established back in 1983. In the years since, David has perpetually honed and adjusted his art, to ensure a smooth, relaxed and stress free experience. Judging by the wealth of returning clientele, it would appear that his efforts are greatly appreciated and worthwhile.
The studios have been designed to enhance the whole experience, with parking directly outside the reception area. When entering you will find everything is on one level for easy access and fully equipped to ensure you look and feel your best.
Time is given to settle and relax with a drink, whilst having a discussion so as he can understand what you would like to achieve from your shoot.
Before David picks up his camera, he will chat with you to discover the styles, colours and crops that appeal to you. During the shoot he will immediately share the images that he has captured, to reassure you that he has understood your tastes and is taking pictures that you love.
You won't have to wait days to see your images. Just fifteen minutes after your shoot, you will be invited to see them projected in a comfortably designed viewing theatre. There, you will be able to select your favourites, choose from a wide range of sizes and finishes, and plan how you would like to see your images in your home, whether it be bespoke wall art, or framed prints for the side…all in the one visit!